Yant See Yord ยันต์สี่ยอด
Apart from being tattooed, Yant See Yord can be inscribed on lead, copper silver or gold leaf or plate. After inscribing the Yant, make the metallic leaf and roll it up into a scroll (Takrut) – you can then wear it on your person, either around your neck, waist, or in your pocket.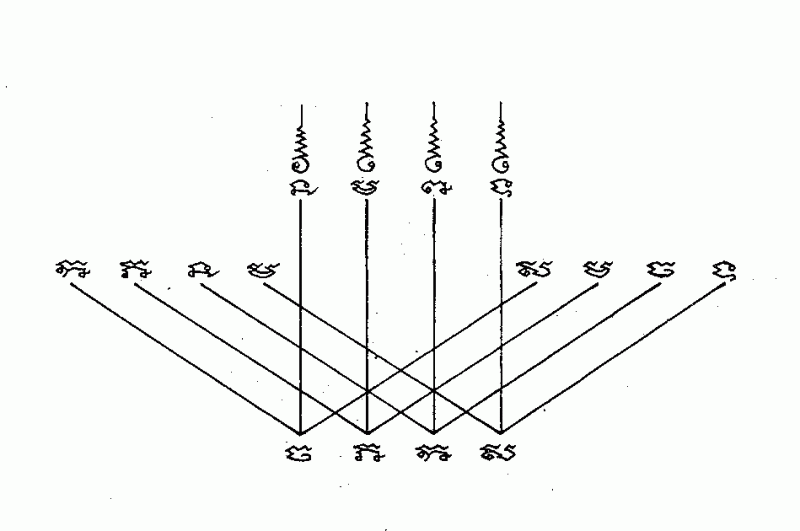 Chant this Kata for empowerment of the Yant.
Chaya Chaya Itipiso Pakawaa Na Gaaro, Mo Gaaro Put Gaaro Taa Gaaro Ya Gaaro
A Sang Wi Su Lo Bu Sa Pu Pa Sappa Sitti Pawandtume. (chant 7 times).
If you are going to meet powerful people, and need metta from them, rub the takrut on your left side. If you want a lady to love you, then rub the takrut on the right side. You should write the day month and year on a Rak leaf and wipe it on your forehead and chest. The person will fall in love with you, enchanted by the power of metta.
To avoid enemies and dangers, wipe the takrut on your front. If to heal sickness, soak the takrut in water and then use the water to drip on you. If you wear it or wipe it on your back it will also emit Metta, and protect from enemies harming you.