Ajarn Kob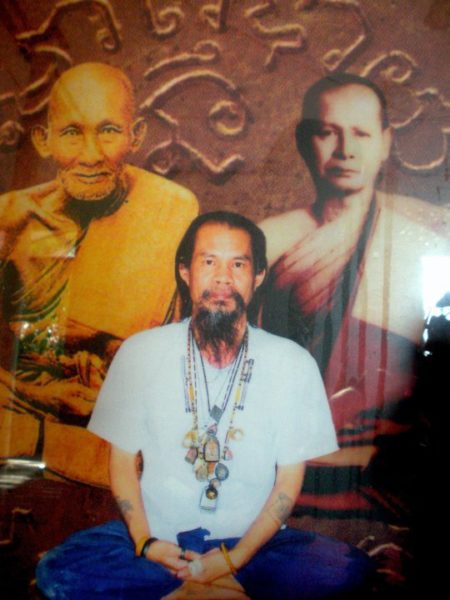 Ajarn Kob
at: 4/1 MOO 5 Klongsabou
Ayutthaya Ayutthaya 13000
Phone: 0815577958
Ajarn Kob is located north of Lum Phli area on the north side of Ayutthaya – Below is the address in Thai to print and give to a Taxi in Ayuttaya.
สำนักสักยันต์ อาจารย์ กบ อยุธยา ศิษย์หลวงปู่หน่าย
ตำบลคลองสระบัว, 13000 Ayutthaya, Thailand
Ajarn Kob studied under Ajarn Hluong Poo Nai, of Wat Ban Jaeng, famous Sak Yant Master of Olden Days, in Lineage with the Great Luang Phu Sukh of  Wat Pak Klong Makham Ta , and applies Sak-Yant to women also.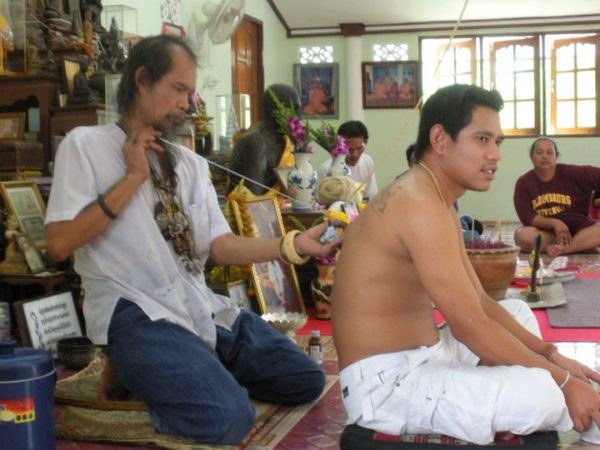 His work is from the "old school" tradition and artistically detailed. The only change is the use of a steel needle tip on the long tool is used instead of bamboo. The person who sent this info commented that he found that this is far less painful than bamboo. In my experience i find that sak yant made with needles doesnt hurt as much as the Khai Pla/Bpag Chalaam style of spikes, but that the skin may bruise a bit the first few days afterwards. The worl will be finer lines and more detailed if made with needles as Ajarn Kob does.
He will treat you with respect and kindness even if you (a farang), can not speak Thai.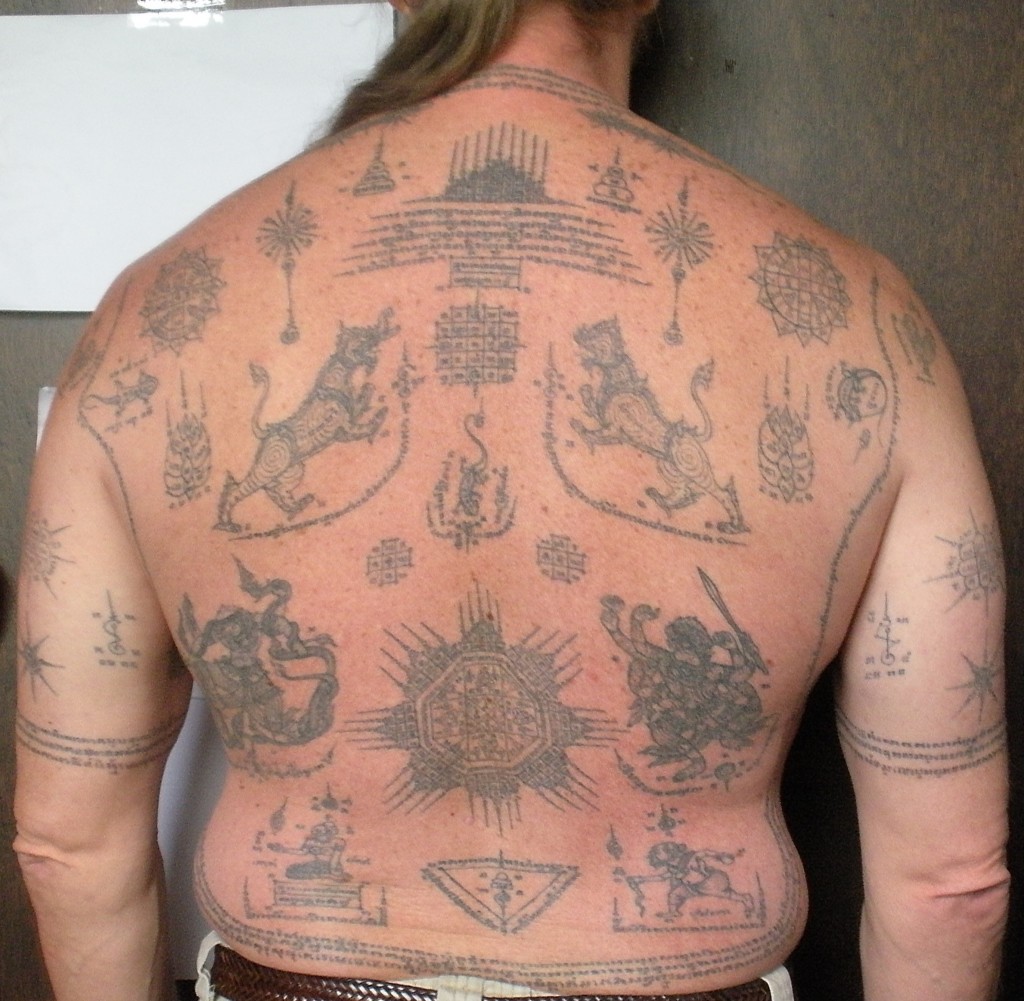 In recent years his popularity with foreigners has increased steadily, and knowledge of his whereabouts  has been shared around, making Ajarn Kob now one of the most accessible and popular Ajarn Sak Yant for Westerners.