Ajarn Lao is now deceased Master.
His Samnak was in Bang Plee in the Bang Na area of Bangkok, and he was resident artist in Singapore at
PhraGeomancy Consultation, 450-4 sim ave ( geylang lor29)
He moved from there to the Fo Guang Hang Geomancy center as seen in the below poster. Ajarn Lao is now passed on, and is remembered by his Devotees, and is works are kept in memory by us, the devotees of Sak Yant Thai Temple Tattoos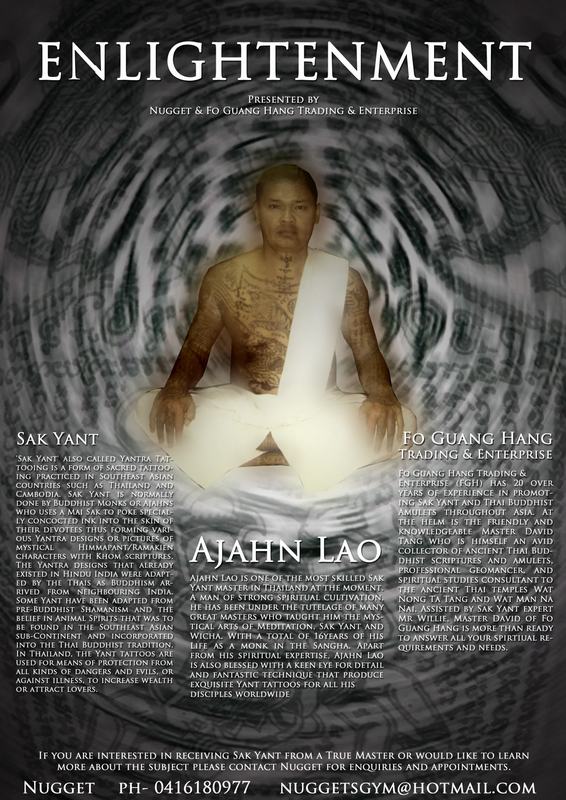 You can find Nugget who is mentioned in the above poster, at  the website of his Muay thai boxing Gym in Australia on the link below if you wish to ask about sak-yant in australia, as he sometimes has an Ajarn there for visits.